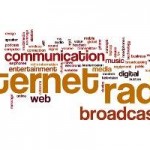 Radio Station Resources
We want to see your radio succeed. On this page we will provide some handy resources for your online radio station. We have in-house commercials to spread the word about your favorite radio SHOUTcast hosting company and we have links to content that will help you build content for your radio station and attract new listeners.
Radiosolution Commercial 1
When you click on the download now and a player opens please right click and choose save as

Radiosolution Commercial 2
Free Dance Show for your Radio by Dibblebee

Enjoy the well prepared radio show called The Top 10 Dance Songs of The Week
Contact us to setup a dropbox share and you will get a new show every week.
Download Music Legally for Your Radio
Many artists want exposure via the internet so they are promoting their material via music marketing and distribution websites. Click here for a small list of some promo music for radio stations and deejays.