BUY SHOUTCAST PLAYER
We have a complete collection of HTML5 SHOUTcast/Icecast radio players. You can buy SHOUTcast player here. Our team have tested many different SHOUTCAST and Icecast players and we have come to the conclusion that the one offered here is one of the best on the market. The basic version of the player is FREE, but you can purchase the PRO version to enable the now playing feature and hide our radiosolution logo and page link.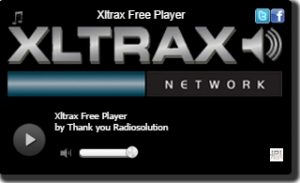 Purchase player for only $39
BASIC HTML5 SHOUTCAST/ICECAST PLAYER
HTML5 MP3 Radio FM Stream Plugin Player with Size Option compatible with iOS, Android and supports all browsers Firefox, Chrome, Safari, IE and Opera!
Technologies Used * PHP * MySQL * CSS * XML * JSON * jQuery * HTML5 Audio element with Flash Fallback
* Now Playing Stream Information
* Live Radio Listeners Count
* Social Share to Twitter, Facebook & Google+
* Song History for Shoutcast Server
Please be patient for the delivery of the files. If you do not receive any email from us within 24 hours. Please contact us with your order information.