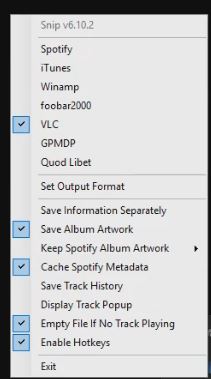 You have switched your broadcast to a video player and now you are wondering: How to Display Song Titles On Your Video Player using OBS. It is a handy feature to have the song name and titles displayed for your viewers. We have discovered a simple way to do this with a free program called Snip. The program supports titles coming from a SHOUTcast or music stream played by Spotify, iTunes, Winamp, foobar2000 and VLC.

We outline below the basic steps for this article entitled: How to Display Song Titles on Your Video.

1. Download the latest version of Snip here. Unzip the file and launch the application.
2. Once installed, you will find a round icon in your toolbar. Right click on it to choose which player you will be using to stream your feed. Make sure your program is playing music and you see the song titles.
3. Launch OBS studio (Xsplit users can contact us for the instructions)

4. Add a new source Text (GDI+) to your scene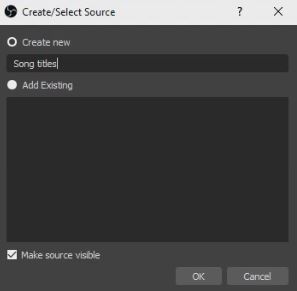 5. In the next screen, check mark Read from file and Browse to the location of your Snip.txt file. Edit the other options as you wish and press OK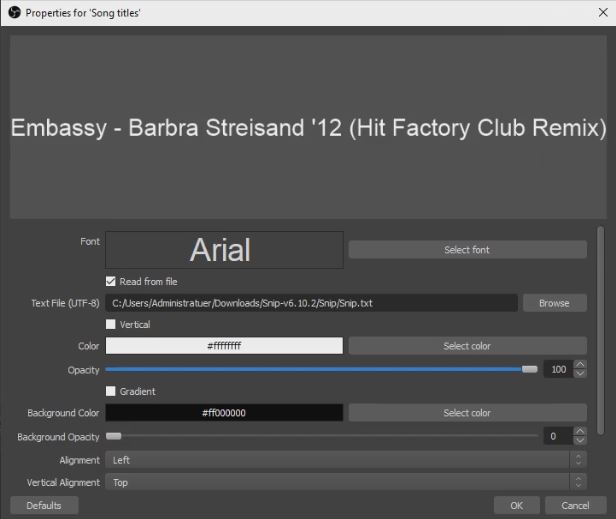 6. Now you can move the song title around in the scene. Your viewers will enjoy this pratical feature!
Contact Radiosolution to get more information on having your own video server. Check out the video hosting packages here.