Personalized Email Domain – For Your Small Business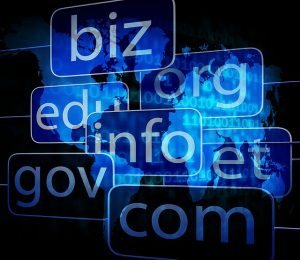 An online visibility is essential to the success of your business. Many clients search online for local goods and services. If you don't have a personalized email domain name, this means people are browsing for and not finding your firm online.
When you first started your small business, did you haphazardly commence sending electronic mails from your own private email account? Or, if you're up till now in the planning stages of opening a new business, do you feel you'll be fine sending your business emails from a Yahoo! or maybe a Gmail account? In that case, think again. The email domain name from which you send your emails bears a major impact on your business's reputation and credibility.
If you are like many business owners or organizational officers, you are often looking for ways to set yourself apart from your business rivals or enhance the image of your business. A personalized domain might seem like a small detail, but it really can be an excellent piece of your brand identity. If you purchase a domain name then your email domain is the end part of your e-mail after the @ sign. A personalized domain will be uniquely given to your business. For instance: abc@customdomain.xyz
Why you should consider a personalized domain name:
#1 Credibility: imagine if a potential buyer has not heard about you before or they have not once before tried your services? What sort of impression will you leave them after you initially make contact? Your email address could be the first impression that you leave with a prospective client. Which business will you prefer based upon their email address? radiosolution@yahoo.com or name@radiosolution.com  The latter looks the most appealing and professional.
Huge email providers for instance Gmail, Hotmail and also Yahoo! are frequently used for junk email addresses since it is quick, simple and cost free to sign up for their services. Some junk filters can flag email handles with those domains since they come from servers, IP address ranges, or maybe domains which can be frequently used for junk e-mail. You wouldn't wish that your client miss an important e-mail from you as it went into their junk e-mail filter.
#2 Brand Awareness: After you send out an email it may be forwarded to many different email addresses. When people see your personalized email account it could establish awareness for your business. Should you have a website with similar domain, people may also see your email account and visit your website.
#3 Promotion:  It really is free promotion for your business each time you send someone an electronic mail you're subtly branding your business. The issue is, will you brand it as radiosolution@gmail.com or name@ radiosolution.info. Undoubtedly the latter choice will help imprint your business brand in the recipient's mind.
#4 Development opportunities: In case you have business associates or workers, or if you ever intend to hire staff one day, having your special business email domain enables you to develop a uniform naming convention for your employees and business units. This looks professional and helps clients easily find the suitable people to message.
#5 Marketing: Finally, your e-mail marketing efforts will get much better results if clients observe that your emails are generated by your company's email domain, they will immediately know they are genuine and be more prone to open and read them.
Radiosolution can support you every step of the way as you setup a personalized email domain for your business project. Start by checking to see if the domain name you would like is available by clicking here.


Once you have selected an available name you are able to make your purchase. Please contact Live support or contact us if you have any questions.