How to Find Radio Station Content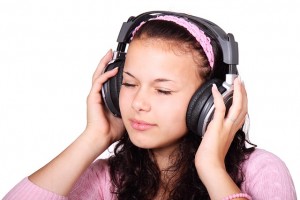 One challenge many radio station owners have is how to find radio station content. Achieving higher ratings and more listeners is the only goal that you definitely want to achieve with your own radio station. However, in this regard, you are supposed to add quality and effective content to your transmission chart that will be according to the interest of your targeted audience and will make them stick to your channel through entertainment, information, and education. A good and catchy content is the only thing that brings you more listeners and makes them stick to your channel for a long time, so it is good to go for strong and effective content. Producing the whole content is not possible when you have limited resources but you can get the syndicated radio content for your station from other sources this will help you to the major extent.
Understanding the Syndicated Radio Station Content
Syndicated content is that licensed content that you get from the other radio stations, podcasters, or podcasters network. A completely produced content is ready to air all the time and you can simply get it with the authorization of its broadcast on your radio station from the above-mentioned sources. This brings you the ultimate benefits and lets you get the best outcomes as well. Firstly, you will get the content to fill up your broadcast chart, secondly, you do not have to invest any production cost or hire more people for more ideas, and thirdly, sometimes this content is offered freely by some networks, as their prime intent is to spread their content to the maximum people. Therefore, depending on your network selection you will be able to get the free syndicated content for your radio station easily.
How to get it
The next major question is that how you can get it, reaching the best syndicated radio station content is lead by the way you chose. It is important for you to know that from where you have to start so you will find out the favorable network and will get the best content. So, make your search valid and hit the reliable sources that are suggested here.
Where to Find Syndicated Radio Content
Following are the common and strong platforms that could provide you the effective and worthy syndicated content for your radio stations:
Djdropsandjingles.com
Join exclusive members, become a VIP and gain access to exclusive radio content meant for radio station owners. Among the so many resources, they will give you a download of the daily News, Sports and World Weather. You can also order a custom intro each month included in the price. This service will save both time and money. Sign up now to benefit from an introductory monthly offer.
It is one of the famous and reliable online marketplaces for the distribution and licensing of public radio programming. It is the home for a number of well-known radio shows presented around the globe. The best thing about the platform is when you get its membership for once you can get unlimited data for your broadcast schedule while on the other hand, you can even syndicate your channel's content to earn some extra bucks.
Syndicast
Another ultimate source for you to get the syndicated content is Syndicast, especially when you are dealing with the dance music and EDM. Here you can get the biggest collections and by signing up you can access the podcasts and other biggest radio shows.
Airable
It is a recently started service by Tune-In to provide you the syndicated content for current affairs, news, and entertainment and sports as well. More details on their website.
The Dibblebee Show
If you are interested in a top dance electronic music radio show, you will enjoy The Top 10 Dance Songs of the Werek with Dibblebee. The show is Free, but if you want it to be more personalized to your radio station you can sign up to a monthly subscription. More details are here.
Do you need to pay for syndicated radio content?
Payment for the content depends on the network you are using, there are a number of networks offer you the free syndicated radio content but sometimes the cost matters. Commonly you have to pay for the yearly subscription that will be estimated against your Total Station Revenue (TSR), it also includes the total amount of data you wish to download over the year. Mostly the unpaid content you get contains advertisements but relevant from the content of the show or the theme so it is not a distraction for the audience.