Radio Imaging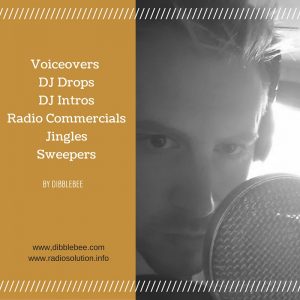 Every radio station or DJ needs proper radio imaging to sound its best possible. It can come in the form of a radio jingle, sweeper, promo, intro, commercial or radio identification. Your radio will probably be playing live music or your listeners will hear informative content from a host or deejay. However, any professional sounding radio station will need to let its listeners know the name of the radio station. This is usually done with a short radio identification between a set number of music tracks. The pre-recorded sweeper lasts a maximum of 20 seconds and will do marvels by creating a nice sounding radio flow. Your automated broadcasting software should have the features you need to automatically place these station identifications.
Your radio sweepers will identify your radio station all the while calling your listeners to some specific action.  They will have a maximum of about 15-20 words and contain short music beds or sound effects. They can say something like;  "You are listening to the high energy dance (name of station) on your FM dial."  or  "You're tuned to (name of station) check out the website at (website address) "
You can record these sweepers yourself with good audio production software such as Adobe Audition. You will also need a decent microphone. However, if you do not have enough experience to create them yourself,  you can give your radio a professional sound by purchasing an audio production (sweepers, liners, station IDs, DJ drops) Dibblebee (Derek Bullard) will deliver an affordable, high energy, friendly and upbeat promo you will be sure to love. Listen to some of his voiceover work here 
If you are convinced your radio station will need a professional sound, go ahead and place your 'radio imaging audio production order' via the Radiosolution website.